Brief Account of Zhemgang Dechen Yangtse Dzong

In general, many learned scholars and accomplished masters of both Kagyu and Nyingma visited and blessed Kheng region. However, Drogoen Zhang Tsundru Drakpa Rinpoche, was the first accomplished master to visit and bless the Khengrig Nam-Sum region. It was by virtue and luck of the people of Khengrig Nam-Sum, Drogoen Zhang Rinpoche left Ralung (A village in Tibet near Gyantse) in the 3rd Rabjung and arrived in the Kheng region via Ladhak, Kongpo (Province in south-east of Tibet) and Bumthang. In 1153, on the 5th month of the sexagonal calendar corresponding to Fire Snake Year, he founded his seat by constructing a small hermitage where Zhemgang Dzong stands today.
It was in 1646, the Fire Dog Year of the 11th Rabjung when Zhabdrung Rinpoche was 53 years old, Choje Minjur Tenpa divided his control in the east among eight regions called Sharchho Khorlo Tsibgyed, with the help of Lam Namsey, Umze Damchoe Rabgay and Kudrung Pema Choephel as allied troops. They went on to build six Eastern Dzongs including Jakar, Lhuntse, Trashigang, and Zhemgang. It was in 1655 (Wood Sheep Year of the 11th Rabjung) that Zhemgang Dzong was built and established as one of the eight Districts of the Eastern Region.   In the 18th Century, the Dzong became the exceptional seat of the Yangsid Shakya Yoezer (Reincarnation of Drogoen Zhang) and the object of worship of the people of Khengrig Nam-Sum. Gradually, the Dzong was damaged by fire and other unforeseen calamities. Later, in 1934 (Wood Monkey Year of the 16th Rabjung) the Dzong was renovated during the time of Dzongpon Thinley Namgyel.
The Monastic body was established in 1966 with 16 face counts of monks under the unsurpassable aspirations of the 3rd Druk Gyalpo, Jigme Dorji Wangchuck and the 65th Je Khenpo, Je Yeshey Singye. Today the Monastic body has 122 registered monks.
_____________________________________________________________________________________________________________________________________________________________________________________
Tali Dratshang
It is a three-storied Lhakhang, which was, constructed with, among others, financial contribution from His Majesty the King and His Holiness the 70th Je Khenpo, Trulku Jigme Choeda, who once headed the Zangtopelri. The lhakhang's story begins in the early 1960s when Lam Yeshey Pema Thinley built a small monastry in Tali and established its first dratshang. At that time it had student strength of only 30 monks. Other renowned Buddhist teachers such as Penlopkhen Rinpoche, who came to teach and bless the student in 1967, visited the monastry. Later a winter resident was added for the Tali dratshang in Gelephu.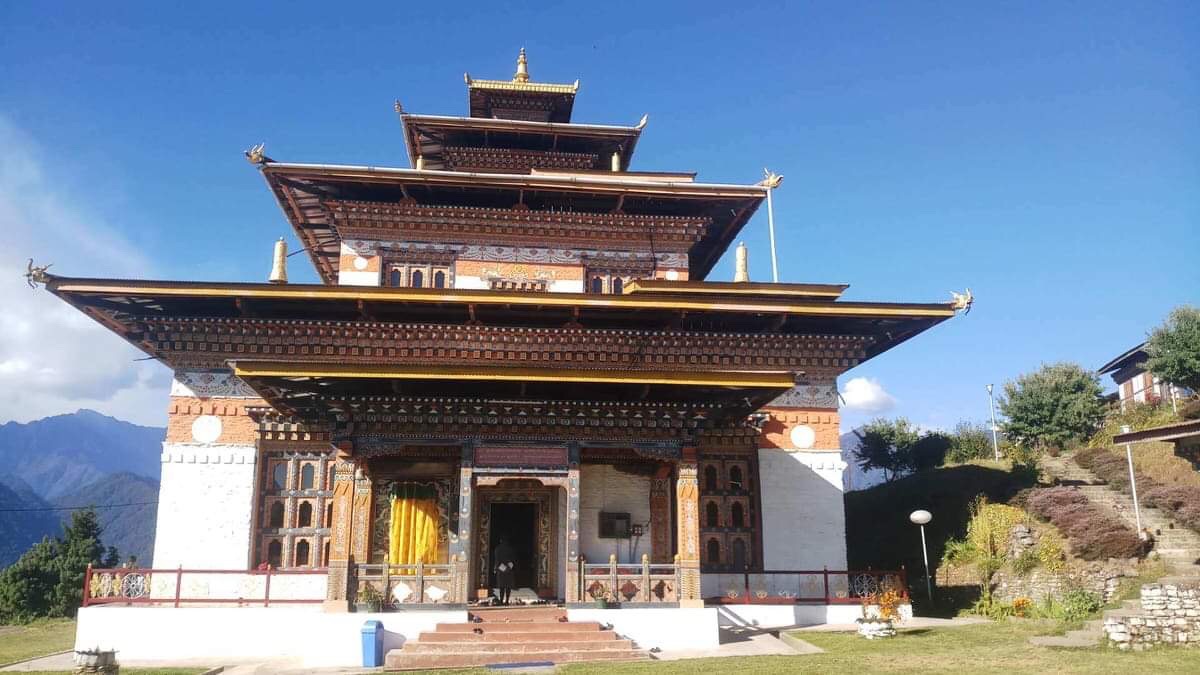 _____________________________________________________________________________________________________________________________________________________________________________________
Sonamchoeling Dratshang,Sonamthang, Panbang

Housed by thirty monks and a head, the dratshang is built on one acre land near the Panbang Nganglam highway. A drive takes 5 minutes to reach you to the dratshang from the Panbang town. It was in 1994 that the community wished for a dratshang in their locality for it proved challenging to get monks during the religious ceremonies and rituals from the Dzongkhag due to the long distance. That very year, the great fourth granted their wish and all the residents of Panbang aided each other to lay the soils and stones together and by the end of 1996, their wish materialized in the form of a beautifully craved dratshang.  Initiated with just fifteen monks, the dratshang followed the same curriculum and routine that of other main dratshang. Five days of extravagant tshechu is exhibited during the 9th month of Bhutanese calendar.
_____________________________________________________________________________________________________________________________________________________________________________________
Bjoka Khoche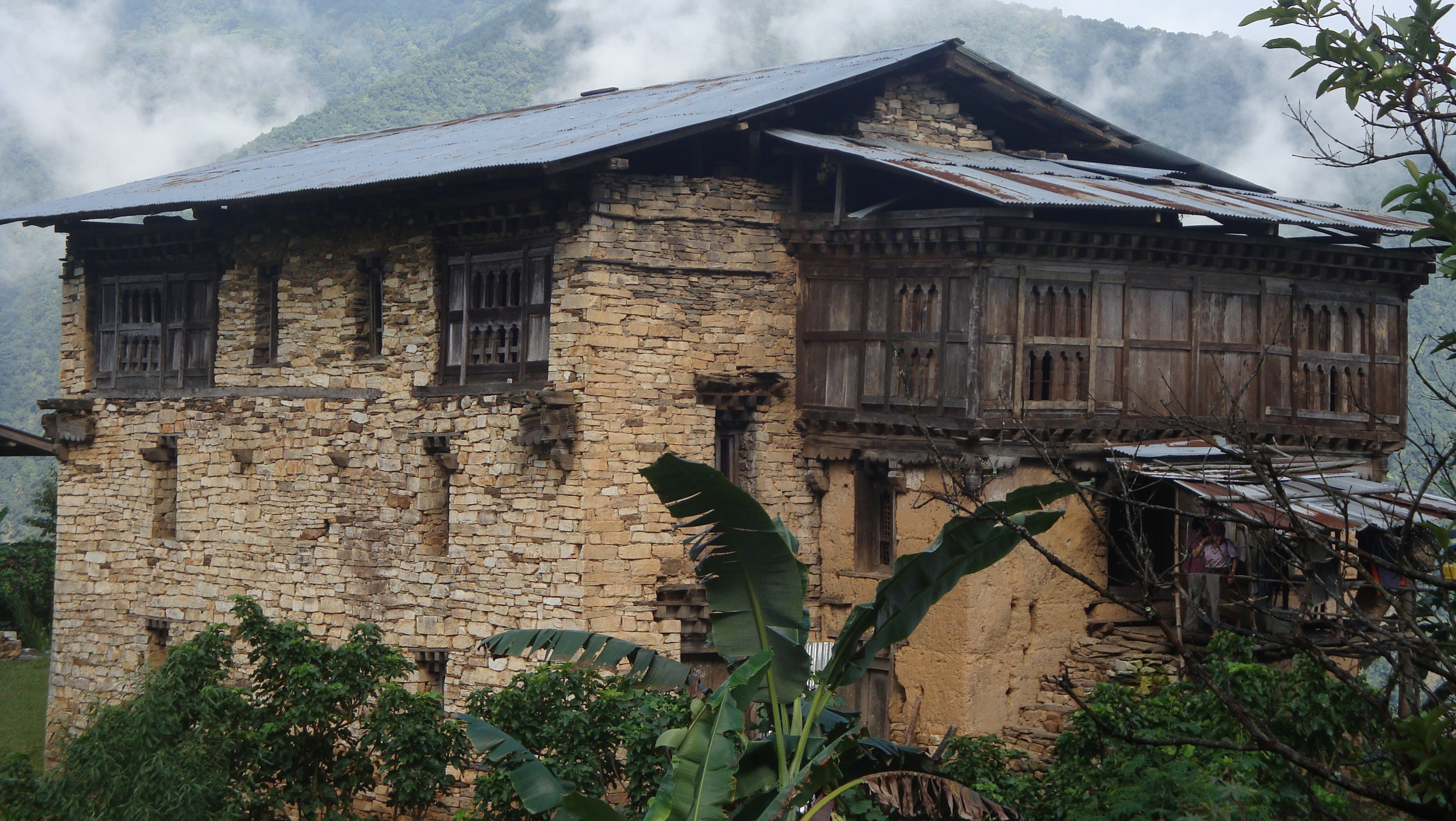 Some historians say that the dynasty had descended, from Lhasey Tsangma, like the other Khoche families which spread in Khengrig Namsum, in which case it can be assumed that the Bjoka Khoche ruled between the 9th abd 17th centuries AD. A measure of the Bjoka Khoche's power was his turf away from home. Even today, people in
Bjoka village narrate, with pride, that the Khoche once ruled the Assamese provinces of Kokabari, Rangapani and Gohali. This is not inaccurate: the Khoche's house which still stands today is an indelible proof. While one half of the castle is built of big stone slabs, the other and apparently the much older half is constructed out of small slabs. Local villagers say the latter was built by the Khoche's Assamese subjects, probably by his slaves ( Zapas). The fact that Bhutan relinquished its Duar provinces to the British in 1865 at the Treaty of Sinchula shows that some of those
provinces might have originally belonged to the Khoche. Besides Khengrig Namsum and Assam, the Bjoka
Khoche controlled parts of Mongar Dzongkhag. Today his descendants can be found as far as Chimong village which indicates that the Khoche ruled parts of Pemagatshel also.
_____________________________________________________________________________________________________________________________________________________________________________________
Buli Village, Nangkor Gewog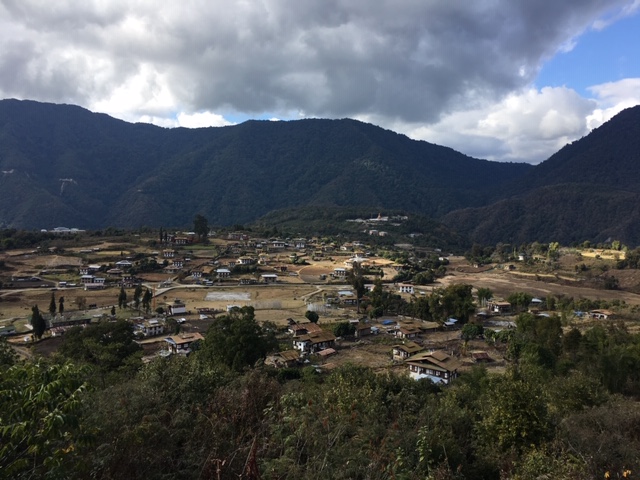 The beautiful hamlet of Buli is located 56 km from Dzongkhag centre under Nangkor Gewog. The origin of Buli Ponpo is traced to three brothers (Mayung, Khanyok and Lopen) from Tibet who settled in Bumthang Buli. The three brothers were hunting wild boars which destroyed their crops, the brothers reached Buli which Lopen then perceived was his pre destined home. He later projected himelf as the local chieftain and asserted his authority over the village. Things to see: Buli Tsho (Lake), religious sites such as Dungkhar Nye, Ugyen Gongphu Nye, Khandroi Sangthab and Pedling smith, Pang and Bar Lhakhang, Buli Shedra and local seed gene bank, etc. 
Best season to visit: December to August (Lake will be closed to public from 1st day of 8th month to 15th day of the 10th month of Bhutanese calendar)
Facilities: Local hotels.
_____________________________________________________________________________________________________________________________________________________________________________________
Lama Zhang Chorten - The Relic of Zhemgang
It is not uncommon for Bhutanese to pilgrimage Mysore, particularly to circumambulate the cremation stupa (Kudung chorten) of Tertoen Minjur Dorji. In fact many people from all walks of life goes there to circumambulate this great stupa. It is generally believed that circumambulating Tertoen Minjur Dorji's Kudung chorten would not only cleanse
one's defilements but also cure the indefinable diseases. It has proven its significant miraculous power to heal the diseases of all kinds. The stupa is said to be dripping blessed water (Duetsi) during the holy days. People regard it as highly blessed stupa particularly because it houses the remains of a great Lama called Tertoen Minjur Dorji.
If kudung chorten of this caliber holds such great blessings and considered to be a great relic, then we have no lesser treasure of relic right here in Zhemgang. We have a stupa that contains the remains of highly realized being called lama Zhang within the compound of Zhemgnag CS, Lower Campus (LC). Zhemgang cannot claim to have a greater relic than this one we find right under our chin. To discuss Lama Zhang's autobiography in detail within the purview of this limited pages would be simply impossible but without trace of doubt, the vastness of his
realization was comparable to that of the open space of sky. However, in brief, his autobiography traces back to 12th century. Some sources have it that his earlier life was a real mess. He was well known for his evil deeds. In some ways, his life story resembles that of the great yogin Mi la Rey Pa, to whom he was also the third generation spiritual lineal descendent except that he was depicted more evil than Mila Repa whose path to sainthood too entailed the overcoming of an early life of harmful worldly sorcery. It is said that Lama Zhang abandoned this evil acts at the age of twenty four where he is said to have seen a dream in which he expelled from his nose a snake like creature seeming to represent his karmic predisposition towards evil which he acknowledged had accompanied him for many life times and to whom he bade final goodbye as it disappeared over the horizon. Since then, he was ordained as a monk and there was no turning back in the pursuit of his spiritual journey toward ultimate accomplishment. He was able to cleansed all his defilement in single lifetime by undergoing a severe spiritual practices as comparable to that of Jetsuen Mila Reypa. Lama Zhang is said to have pursued the life of a wandering hermit throughout all this period seeking refuge of great teacher. He dedicated himself to solitary tantric practice in the mountains of central Tibet bounded by Lhasa in the west and Samyoe in the east. One version of the sources has it that he was the founder of 'four great ka Ju pa order of Tibetan Buddhism' specifically the Tshal Pa Bka Brgyudpa sect. Sometime in 16th and 17th century, the principal Tshalpa Bka Brgyudpa monasteries in central Tibet came under Gelug's control. The
18th century Gelug text 'Gungthang Register' enumerated that, "The coming of the supreme conquerors who appear among us today as the omniscient incarnate succession (i.e Dalai Lama) is a manifestation of the acts of this great omniscient, lama Zhang." He was the emblem of political and spiritual control of Lhasa. He set precedent to Lhasa based religious rulers like omniscient Dalai Lama and Gaddhen Thri Chen. He is also said to be the reincarnation of Bayul Lama Sacha Yoezer whom I believe could have been reincarnated much later. In his mission to spread Buddhism in Bhutan, he traveled as far as Zhemgang, where he resided at the site of the present Zhemgang Dzong. Later at around 1655 AD, on the site where Lama Zhang had previously built a hermitage, a one storied Dzong was built to mark the unification of the Khengrig Namsum and to defend the land against invaders. It was in one of his later reincarnations, sometimes in 17th century, at Kheng Gonghu, that he was cremated in this very spot where the present stupa is constructed.
It was said that this lama possessed all the enlightened quality of a great being and that he having envisioned the ill will and notorious character of the 8th Desi, Druk Rabgay, he is said to have sent a letter to Jekhenpo, which was mistakenly delivered to the Desi. The Desis's man then hunted him down and killed him at the present site of the
stupa. Today if the remains of this great being is to be found anywhere in the world, it is here in this stupa located in Zhemgang Central School (LC) compound. It is said that this small stupa contains the remains of Lama Zhang, which is enveloped by the bigger stupa from outside.
_____________________________________________________________________________________________________________________________________________________________________________________