Mon, 04 October 2021
To
Fri, 31 December 2021
DT HALL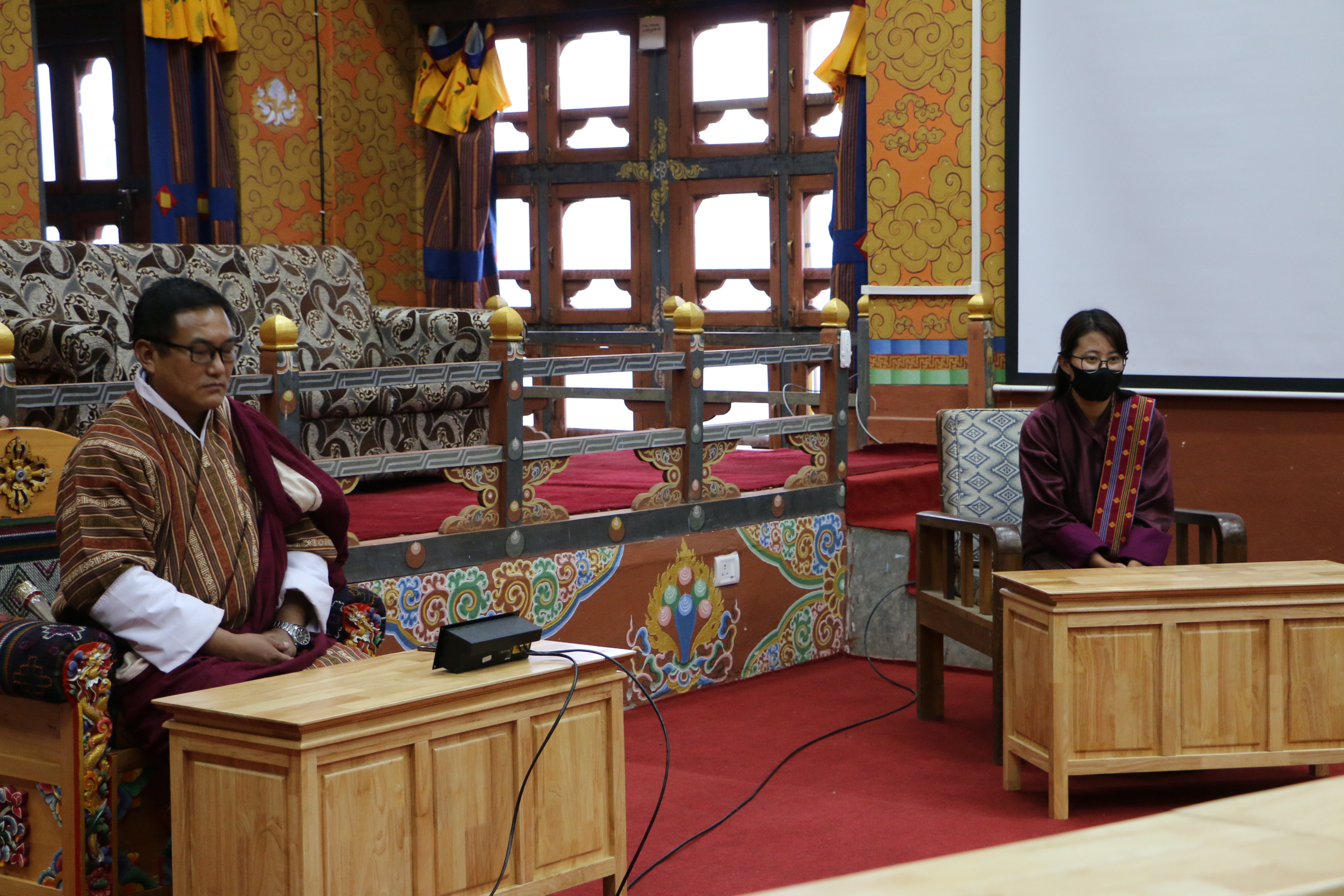 Dzongkhag Administration bid farewell to Ms. Kezang Yuden, Engineer, Dzongkhag Administration as she got an opportunity to join a Hydropower Plant. 
She served for 1 Year and 3 months under Dzongkhag Administration within which she claims to have learned a lot of experiences including professional and personal development. She mentioned that the staff of Zhemgang Dzongkhag are so welcoming and didn't find it difficult to get along. 
She said her stay in Zhemgang will be the most memorable part of her life.